SOLAR HOMEOWNER MAILING LISTS FOR SOLAR ENERGY – FROM PURCHASE TO INVESTMENT – TELEPHONE – MAIL – EMAIL and much more are a call away!!
Solar Energy companies turn to Sprint Data Solutions each day!
The solar panel industry continues to grow year by year. Fierce competition in a growing industry creates the necessity to obtain interested and qualified prospects. Homeowners that are environmental friendly, expressed an interest and own several properties are the TOP prospects to reach out to on your next campaign.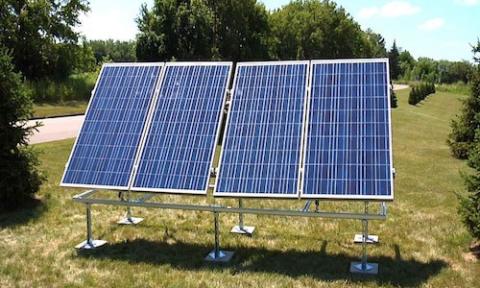 How are you generating new solar prospects?
Solar Companies using Sprint Data Solutions have seen an increased return on investment with our marketing techniques campaign after campaign. Sprint Data Solutions blending of Home Show Inquires, Direct Mail Inquiries, Telemarketing Inquires have proved to produce phenomenal results to interested homeowners who are environmental friendly households that most time have expressed an interest in changing to solar power. Solar companies can fine tune Sprint Data Solutions marketing lists by adding additional selects such as home value, net worth, credit score and AI prescreening to home in on the perfect prospect ready to buy.
New Homeowners are another group that does respond well to Solar Panel Energy offers over the years. These credit qualified home owners anticipate being in their newly purchased home for several years minimum. Increasing the value of solar panel installation to them.
These are the Top Lists for Lead Generation in the Solar Industry
Home Show Visitors
Environmental Friendly Homeowners
SDFU Homeowner with heavy electrical usage
Voice Broadcasting Lists
Commercial Business Owners
Home Owners with Multiple Properties
Solar Credit Qualified Prospects
Sprint Data Solutions credit qualified prospects with a credit score above 680+ credit is some of the top prospects in the nation. This credit screening along with selects can create a mailing list, telemarketing list of highly interested prospects unlike any other data vender.
Reach out to Solar Panel Homeowner Prospects via Multi Channel Data
While there are many approaches a Solar Company can take when reaching out to new prospects and the key is to match the marketing proposal to the specific targeted list Sprint Data Solutions mailing list, telemarketing list, email lists of cell phone list.
Let Sprint Data Solutions show the many ways to flood your market area with qualified prospects!
Sprint Data Solutions has turned the POWER on company after company with red hot buyers!!!
For counts & pricing, call our office at (800) 962-1802
ALABAMA Consumer E Mail List SOLAR POWER Mailing List
Arkansas Consumer E Mail List SOLAR POWER Mailing List
ARIZONA Consumer Mailing List SOLAR POWER Mailing List
Arizona Consumer Mailing List SOLAR POWER Mailing List
California Consumer Mailing List SOLAR POWER Mailing List
Colorado Consumer Mailing List SOLAR POWER Mailing List
Connecticut Consumer Mailing List SOLAR POWER Mailing List
Delaware Consumer Mailing List SOLAR POWER Mailing List
Florida Consumer Mailing List SOLAR POWER Mailing List
Georgia Consumer Mailing List SOLAR POWER Mailing List
Hawaii Consumer Mailing List SOLAR POWER Mailing List
Idaho Consumer Mailing List SOLAR POWER Mailing List
Illinois Consumer Mailing List SOLAR POWER Mailing list
Indiana Consumer Mailing List SOLAR POWER Mailing List
Iowa Consumer Mailing List SOLAR POWER Mailing List
Kansas Consumer Mailing List SOLAR POWER Mailing List
Kentucky Consumer Mailing List SOLAR POWER Mailing List
Louisiana Consumer Mailing List SOLAR POWER Mailing List
Maine Consumer Mailing List SOLAR POWER Mailing List
Maryland Consumer Mailing List SOLAR POWER Mailing List
Massachusetts Consumer Mailing List SOLAR POWER Mailing List
Michigan Consumer Mailing List SOLAR POWER Mailing List
Minnesota Consumer Mailing List SOLAR POWER Mailing List
Mississippi Consumer Mailing List SOLAR POWER Mailing List
Missouri Consumer Mailing List SOLAR POWER Mailing List
Montana Consumer Mailing List SOLAR POWER Mailing List
Nebraska Consumer Mailing List SOLAR POWER Mailing List
Nevada Consumer Mailing List SOLAR POWER Mailing List
New Hampshire Consumer Mailing List SOLAR POWER Mailing List
New Jersey Consumer Mailing List SOLAR POWER Mailing List
New Mexico Consumer Mailing List SOLAR POWER Mailing List
New York Consumer Mailing List SOLAR POWER Mailing List
North Carolina Consumer Mailing List SOLAR POWER Mailing List
North Dakota Consumer Mailing List SOLAR POWER Mailing List
Ohio Consumer Mailing List SOLAR POWER Mailing List
Oklahoma Consumer Mailing List SOLAR POWER Mailing List
Oregon Consumer Mailing List SOLAR POWER Mailing List
Pennsylvania Consumer Mailing List SOLAR POWER Mailing List
Rhode Island Consumer Mailing List SOLAR POWER Mailing List
South Carolina Consumer Mailing List SOLAR POWER Mailing List
South Dakota Consumer Mailing List SOLAR POWER Mailing List
Tennessee Consumer Mailing List SOLAR POWER Mailing List
Texas Consumer Mailing List SOLAR POWER Mailing List
Utah Consumer Mailing List SOLAR POWER Mailing List
Vermont Consumer Mailing List SOLAR POWER Mailing List
Virginia Consumer Mailing List SOLAR POWER Mailing List
Washington Consumer Mailing List SOLAR POWER Mailing List
West Virginia Consumer Mailing List SOLAR POWER Mailing List
Wisconsin Consumer Mailing List SOLAR POWER Mailing List
Wyoming Consumer Mailing List SOLAR POWER Mailing List